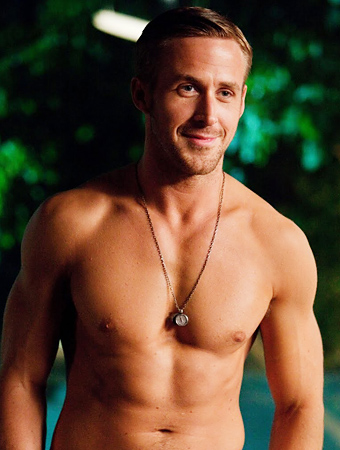 I don't normally comment on movie trailers, but I have a few too many comments on this trailer to post on my buddy's Facebook wall, so here's a trailer from the new Ryan Gosling film, The Place Beyond the Pines, where his romance started with Eva Mendes.
Oh, it's got a bit of Bradley Cooper in it as well as Gosling. It looks like a pretty gritty role for Bradley and I reckon he can pull it off. I feel like his career is turning, what with this and Silver Linings Playbook. Did you know they were considering Angelina Jolie for Jennifer Lawrence's role in that and now Jolie hates Lawrence (maybe – sigh)? I love Jennifer Lawrence, beautiful girl.
I kind of feel like Ryan Reynolds' career could have / should have gone a bit more like Bradley Cooper's; you know, Ryan had the romantic comedy leads, but his action / drama / thriller films have always felt a little contrived and cheesy or maybe he spent too long playing those sarcastic, smart-ass characters. No one liked Green Lantern and I thought indie film, Buried was a great departure, but what did it do for him? Sometimes I feel like his romances over-shadow his career somewhat, but hey, he's still got a load of projects on IMDB and he's on his second marriage to another busty blonde. Different priorities?
Anyway, The Place Beyond the Pines has also got a healthy dose of Ryan Gosling and a bit of Ray Liotta, if you're in to that kind of thing and I could be, maybe.
I admit, I've never really seen Eva Mendes in anything (Update: saw her in Hitch last night, which kind of verifies my next point). I thought she was just hanging about in films to be hot, but this doesn't look like that kind of part, so I'd be interested to see her performance.
But the most important part? Are they really Gosling's abs? This was bought to my attention by my favourite celeb gossip blog (you can judge me for having a fave celeb gossip blog, I don't mind), Celebitchy. You know, I think they could be his abs. Doubt it'd take much for him to get toned like that. I feel like he keeps himself in pretty good shape.
So, worth a watch?